About A Child's Day & Alphabet Club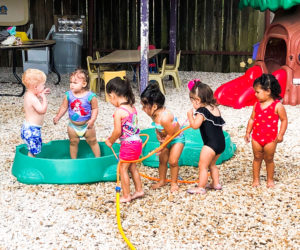 Our child care facilities in Uvalde, Texas provide high quality early care and education programs benefit children. Children who experience a quality program have a greater academic success, enhanced self-esteem, and increased self-control.
There are 4 factors present in high quality programs:
Lower staff-child ratios (when possible).
Smaller group size (when possible).
Our staff is educated in Early Childhood Education and Child Development.
Certified teacher on staff.
Positive guidance techniques used at the centers will include but are not limited to: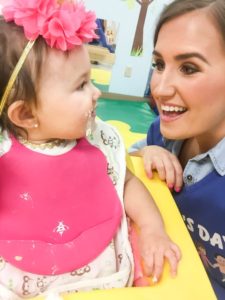 Recognizing and encouraging appropriate behaviors.
Developing reasonable and clear rules and expectations in each group.
Explaining the consequences of inappropriate behaviors.
Redirecting children into positive behaviors.
Modeling pro-social behaviors.
Enforcing limits and rules consistently and fairly.
Helping children to identify and express feelings in acceptable ways.
Time out-time out depends on age of child and what the child is in time for.
Discipline
We believe that discipline and guidance should be consistent and based on an understanding of individual needs and development. A positive guidance technique promotes self-discipline and acceptable behavior. There will be no harsh, cruel, or unusual treatment. Corporal punishment and threats of corporal punishment are prohibited. Children will not be shaken, bitten, or hit, or have anything put in or on their mouth as punishment. Children will not be humiliated, yelled at, or rejected. Children will not be subjected to abusive or profane language. Children will not be punished for not eating, not napping, or toilet-learning accidents. Bed-wetters will not be shamed or punished.
Staff
We strive to keep the number of children assigned to each staff member lower than that required by MINIMUM STANDARDS. We also keep our group size smaller. Please note the staff-child ratio charts and group size posted in your child's classroom and how they compare to the minimum requirements. We also committed to employing well-trained personnel. All staff members receive 20 hours of training a year, as well as training in CPR and first aid.
All staff have CPR,
First Aid,
Early Childhood Training,
and/or a CDA.
Meet A Child's Day & Alphabet Club Directors
Executive Director/Owner, Sharon Studer, B. S. Elementary Education, Teachers Certificate, Texas Directors Credential, and teacher certifications in Early Childhood, Reading and English.
Sharon Studer has 30 years experience in the childcare industry in Uvalde and Del Rio. She has a B.S. in Interdisciplinary Studies and a Texas Teachers Certification.
Sharon is a fourth generation Uvaldean who strives to serve Uvalde with high quality childcare. Sharon and her staff believe in treating all children at the Alphabet Club and A Child's Day as they were their own children.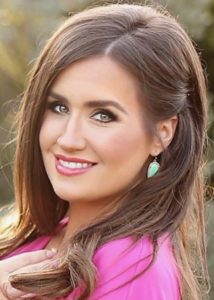 A Child's Day Director, Reagan Dishman Mendoza, was born and raised in Uvalde and graduated from Uvalde High School in 2003. Upon graduating high school, Reagan relocated to San Antonio to attend the University of Texas at San Antonio where she graduated Cum Laude with a bachelor's Degree in Mexican American Studies with a Minor in Nonprofit Management. In 2011 she relocated to Houston where she was accepted into Thurgood Marshall School of Law. Shortly after relocating to Houston, Reagan decided to make the move back home to step in the important role as the Director at A Child's Day. Texas Directors Credentials, First Aid and CPR.
Alphabet Club Director, Mary Gleason, has 28 years experience with the Alphabet Club. CDA, Texas Directors Credential, First Aid and CPR.